Chase 'N Around Lake Tahoe October 2015 E-Newsletter
---
Chase 'N Around Lake Tahoe
October 2015
October  The mark of Fall!
Most ski areas will open over Thanksgiving, this means you only have 6 weeks to get your ski pass. Many resorts are offering passes to other resorts within their mountain pass. Early Bird rates for ski areas end in October! October also marks the start of Flu season! State health officials are urging residents to get their flu vaccinations to protect themselves from influenza this season.
"At best, the flu makes you miserable. At worst, it can be deadly." Get ready for ski season in more ways than one!
MARKET UPDATE & INTERESTING ARTICLES:

Why You Should Buy a Home Right Now

If you're considering buying a house to act as rental income, doing so when rates are low is one of the most important factors to the success of your investment. We don't know where interest rates will go in the future. They could fall even lower or rebound to pre-recession figures, but right now is a good time to bet on the housing market. Read more

Oct. 3rd marks the effective date of the Consumer Financial Protection Bureau's Know Before You Owe mortgage disclosure rule, also called the TILA-RESPA Integrated Disclosures rule or TRID. Every residential real estate transaction now requires newloan documentation consisting of two new forms: the Loan Estimate and the Closing Disclosure. Whether the industry likes it or not, the way every transaction is handled is now very different.  So, what exactly does a post-TRID world look like?
FEATURED PROPERTY – CALIFORNIA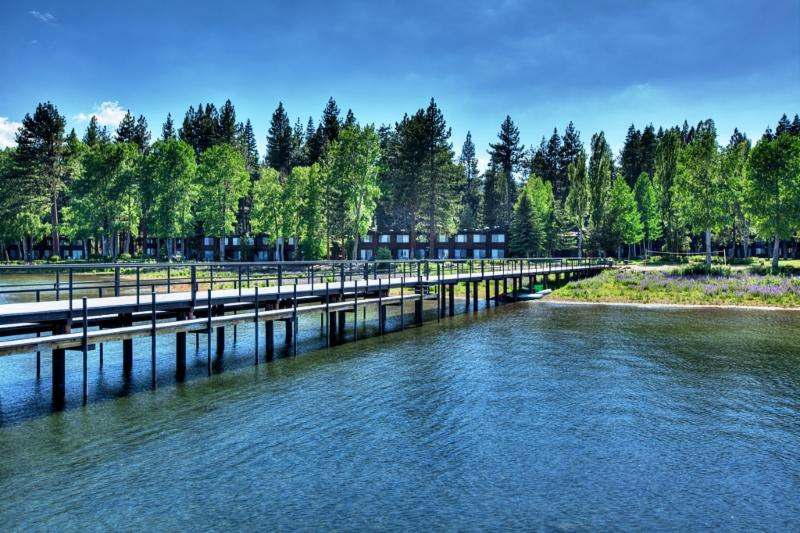 Price Adjustment!
Big Blue Lake Tahoe views from most rooms in this lakefront condo. Level entry with a lake view from the start! Updated in 2007 with a well appointed kitchen with bar seating, formal dining and half bath. A step down to the living room with a wall of lake views and an informal dining area with game table. 2 sliding doors to the patio with BBQ and seating, manicured lawn to the clear blue lake. When it's time to wind down head upstairs to the 4 bedrooms. Lakeside master suite, 3 guest rooms with shared bath.
Now Offered at $1,695,000
FEATURED PROPERTY – NEVADA
Exclusive Elk Point 
This cabin and guesthouse built in 1934, embrace the "Old Tahoe" charm framed by the breathtaking shores of Lake Tahoe. With a pier, several decks, a low-water sandy beach and large windows, you can take in the warm summer days and beautiful Tahoe sunsets. Boasting 96′ of lake frontage, the property is tucked into the cove where you're sheltered from the harsh winter winds. And for the visionary, there is an abundant amount of pre-1972 grandfathered coverage.
Offered at $3,995,000
TOP PICKS – WHAT TO DO
October 3rd
12th annual, Downtown Truckee Wine, Walk & Shop
a favorite that brings locals and tourists to historic downtown Truckee to sip wine, taste scrumptious food samples and enjoy shopping. From
noon
to 4 p.m. Attendees will receive a commemorative wine glass to sample wine at 30+ venues, five food tickets and a program with a map to all participating venues. T
ruckeeWineWalk.com
The Reebok Spartan Race World Championship
This event will take place at the legendary Squaw Valley.  The world's best athletes will collide on the course with a shared goal: to be the Spartan Race World Champion. The most anticipated obstacle racing weekend of the year will feature three Spartan Race distances to choose from over two days of racing. 7:30am – 7:30pm. 
Spartan.com
October 8th – 11th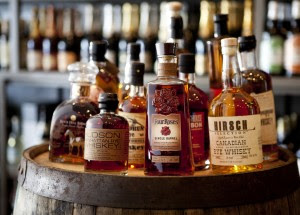 American Whiskey Weekend!
Join bourbon experts, chefs, barmenmfor a three-night bourbon and culinary-focused getaway. Partnering with Four Roses who was recently awarded American Whisky Distiller of the Year by Whisky Magazine and has received the honor four times in the last five years since 2011.  
PlumpJackSquawValleyInn.com
October 10th
6th annual Fall Festival!
One of our biggest events of the year! There's something for everyone at our harvest festival from arts and craft vendors, our annual doggie dip, live music, seasonal beer offerings, a carnival area for kids with arts, crafts, games and food. 
11 am
– 5 pm 
TahoeDonner.com
 October 16th and 17th
Come celebrate local legends and history with highly entertaining and spooky twists.  During the walking tour, small groups are guided to interesting sites where they will be immersed in engaging tales performed by talented characters.  The tour skillfully weaves together dramatic, downright haunting and laugh-out loud funny stories. VIP Thursday tour.
5 pm
& 6 pm
TruckeeHistoryTour.org
 October 17th  
Tahoe City Harvest Festival
From
10 am
– 2 pm. Fall has come and pumpkins are ripe for the pickin'. The Fall Festival has something for all members of the family. Food, games, hay rides, petting zoo, and much much more! Don't miss out on all the fun.  Cost is $15 All Inclusive Wrist Band. 
VisitTahoeCity.org
 October 18th
20th Annual Truckee River Day!
Join us for a day of river, meadow and wetland restoration. You will be working side-by-side with other volunteers to plant restoration sites with seedlings and willows, remove invasive vegetation, compost and mulch sensitive areas, remove garbage and more. Projects start at either
9:00 a.m.
or
11:00 a.m.
and end between
2:00 pm and 3:00 p.m
 October 24th
52nd Annual North Tahoe 
Ski and Sports Swap
Winter season is approaching!  Get geared up at the ski and sports swap! Great deals to be had by all! Located at the North Tahoe High School from
9am
–
3 pm
.
STAY INFORMED
Fall is one of the best times of the year! Schaffer's Mill has begun taking Membership Reservations for the 2016 season. Reserving a Membership provides you and your family with Social & Sport Membership access throughout the fall and winter, meaning Base Camp, the ski shuttle, fitness, dining, and more. Access to the golf course is available for only a Member's guest fee. In addition, a reservation protects you against an anticipated increase in the enrollment fee next May. Reserving a Membership only requires payment of the current $5,000 enrollment fee. Dues do not begin until May 2016. To learn more about any of our memberships, 
email us

Do you want to conveniently monitor your home for liens, value changes, and neighborhood activity through the convenience of email and personal web pages? Now, for the first time, we bring this capability directly to homeowners and sellers. Want to know more?
Click Here
               October is National 
Fire Prevention Month
The goal of fire prevention is to educate the public to take precautions to prevent potentially 
harmful fires
, and be educated about surviving them. It is a proactive method of reducing 
emergencies
 and the 
damage
 caused by them. Many fire departments have a Fire Prevention Officer. As the cooler temperatures come in, we tend to think it is the end of fire season. However, California's wildfire season typically peaks in the summer and into the early fall, with the most intense fires occurring in late September and October. Today, California's fire season is about 70 days longer compared to 40 years ago, 
Weather.com
 says. Create defensible space around your property and always put out your camp fires!
 

 

 

 

Trinkie Watson

Certificate:Harvard Law School's Program on Negotiation

Certified Luxury Home Marketing Specialist

Certified International Property Specialist

Certified Residential Specialist

 

Regional Lake Tahoe Broker

530 582 0722 800 783 0722

BRE# CA 00326518  NV  001022

"Selling Luxury for Over 30 years!"  Know Locally. Connected Globally.
Recent Sales
Fleur du Lac Estates 
           Lake Tahoe's West Shore                           Just SOLD Unit #5 $2,750,000                      
Gray's Crossing, Truckee CA 
                 Just SOLD  $1,340,000                                                                                                    
Filed under: Lake Tahoe Lifestyles
Like this post? Subscribe to my RSS feed and get loads more!